What I Will Be Wearing Every Day For The Next 5 Months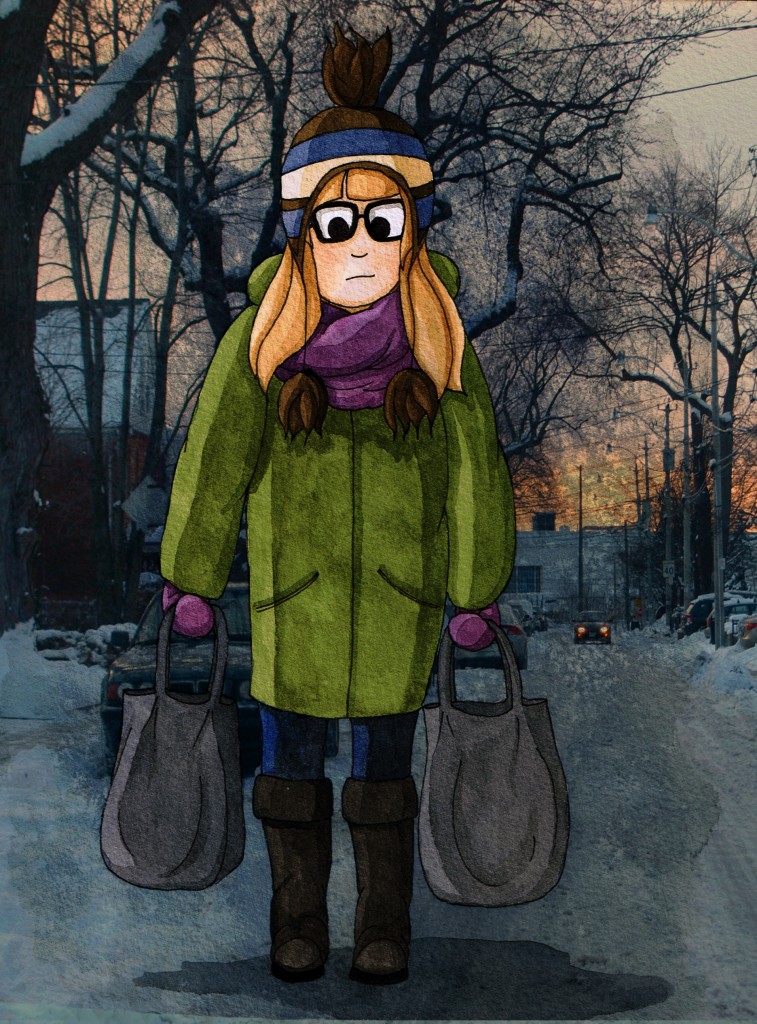 It's December. This illustration is pretty much exactly how I will look from now until May. Sometimes I will be smiling. Sometimes I will be thinking about how my shadow looks like a gnome when I wear this hat and pass the streetlights at a certain angle.
Once I got so mad about having to trudge through snow with groceries that I thought about putting the bags down and walking away. It didn't happen since one bag was the one holding the Candy Cane and Chocolate Crackle Ice Cream. You could never leave that behind.
I am super excited about Christmas. Thrilled to spend time with the people I love the most and get a week off work paid. Time to draw lots of blog posts and eat shortbread cookies. Hopefully it gets me through the rest of the winter!
Background photo by MSVG. I tried a mix of watercolour and photography in this one and the result feels so right to me in a way that none of my drawing styles have yet. Definitely worth further exploration. What does everyone think?