You Know What Makes Me Happy? Christmas Trees (Minus the Allergies)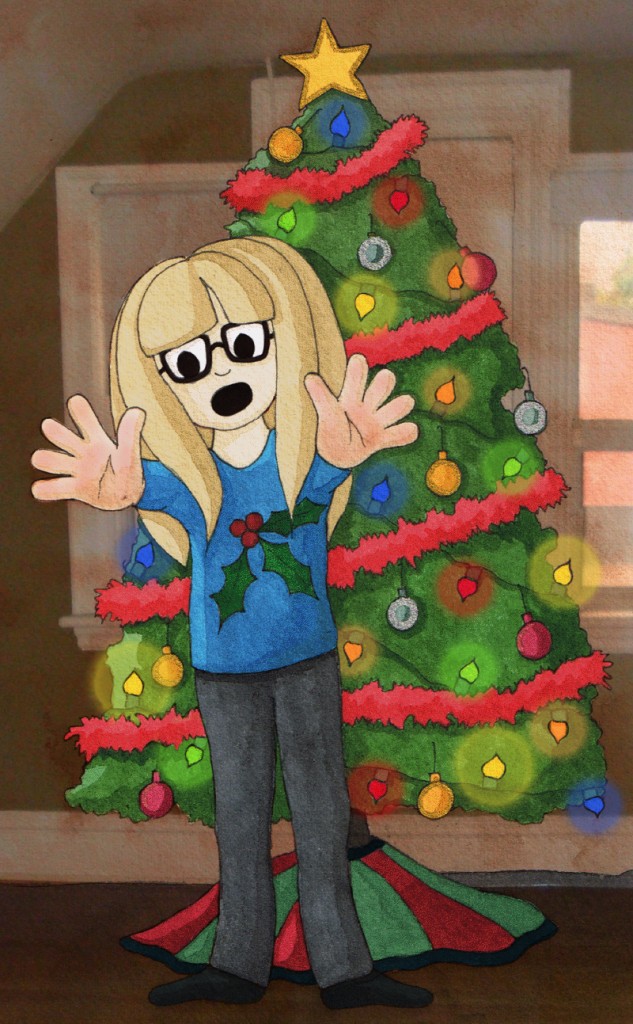 I have always loved Christmas Trees. I have been allergic to Christmas trees since the year that I hung out under ours with the cat for most of the December that I was 12. She ate the bird ornaments and I had a good, if needle-icious, view of the Christmas movies. Now, when I go to put the lights on a real tree, my hands and arms begin to tingle. Needles slide their way down my shirt and up my sleeves. Stabbing me with their ferocious prickly ends, they cause hives, itching, and general discomfort.
Not that that stops me.
Merry Christmas and Happy New Year, you are all the best readers a blogger could have. I appreciate all of you and your comments so much. Thank you for spending this year giving me nonstop feedback, linking to my posts, and enjoying my stories!
Extra thanks to Jason, Mom, Brenna, Happy Bunny, Amanda & Allison. I don't know what I would do without you.
Love!!