As I Draw: Roncesvalles Map (Part 2)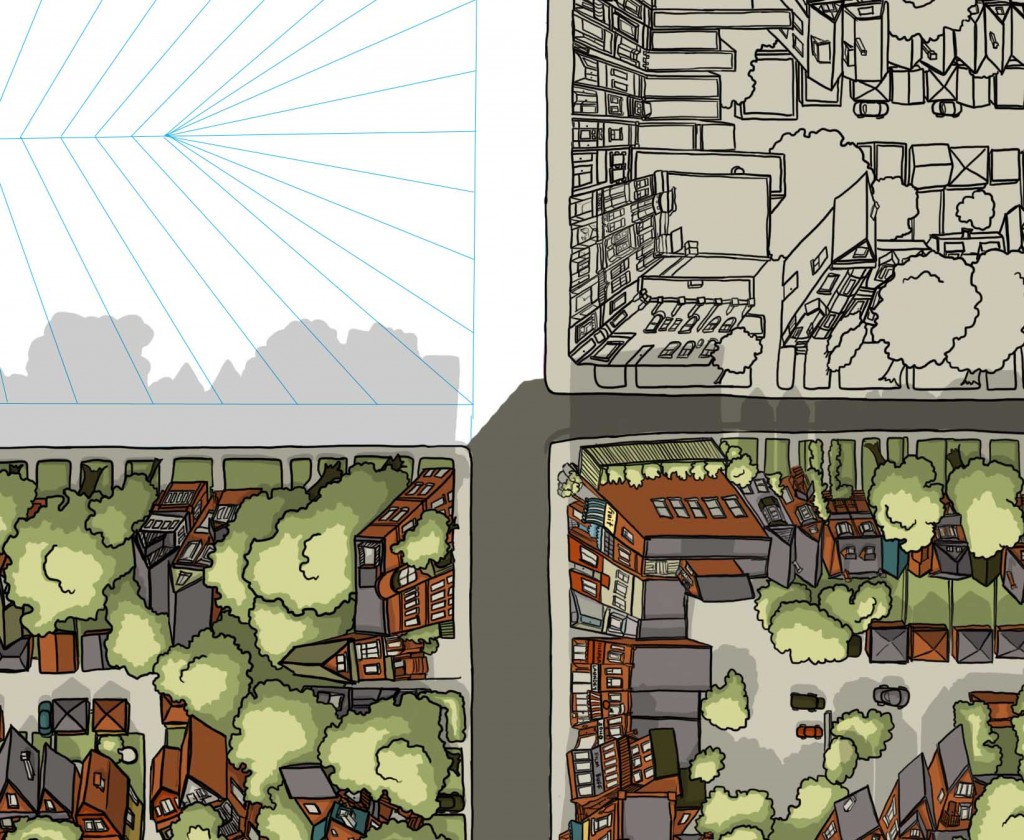 Plugging away at this! You can see I am working on one block at a time, mostly to save sanity. This is the intersection of Pearson and Roncesvalles in Toronto. I live a few blocks from here! It's been a really great project so far. I recognize that it's a huge undertaking and am trying to remember to not become obsessive. So that I can sleep. And eat things. And do my day job. Sometimes this feeling comes over me, like if I just didn't sleep, I would get SO much done! I am trying to recognize that voice as the devil that it is.
I went with a retro colour scheme. Do you like it?