Little Blue Guy is Overwhelmed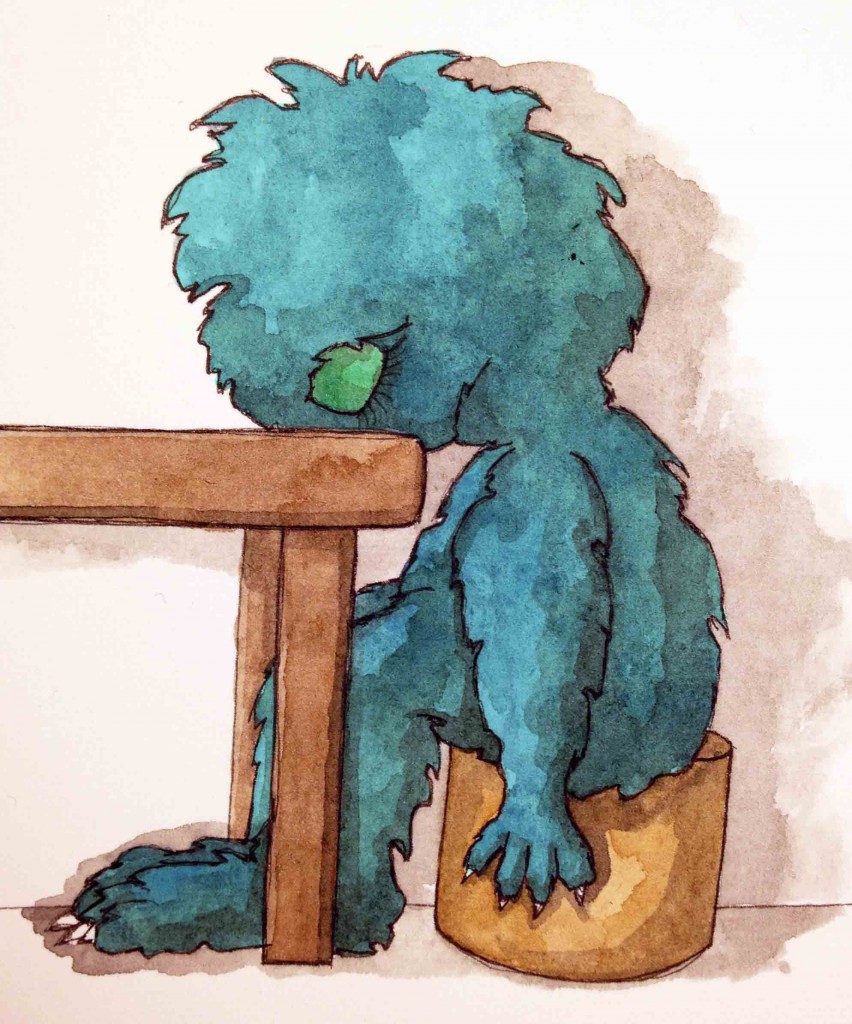 This little dude is overwhelmed by his life. He has too many bills, too many to-do lists, too little time. Coincidentally, me too.
I am going to start taking more time for myself. It's time to start turning off my electronics at 10:00 so I can sleep like a normal person. It would be even better if I ate proper dinners like the rest of the world. Plus, it would be so nice to just sit down and read sometimes? Reading is one of my absolute favourite things.
I took a wee break from blogging, not on purpose but because something in my wordpress broke and prevented me from posting. Instead I fanatically read the Hunger Games, did some watercolours, finished a map (pictures soon!), and went to the cottage. It's been a good two weeks.
I missed you all, though... what has everyone been up to?