You Know What Makes Me Happy? Beavers.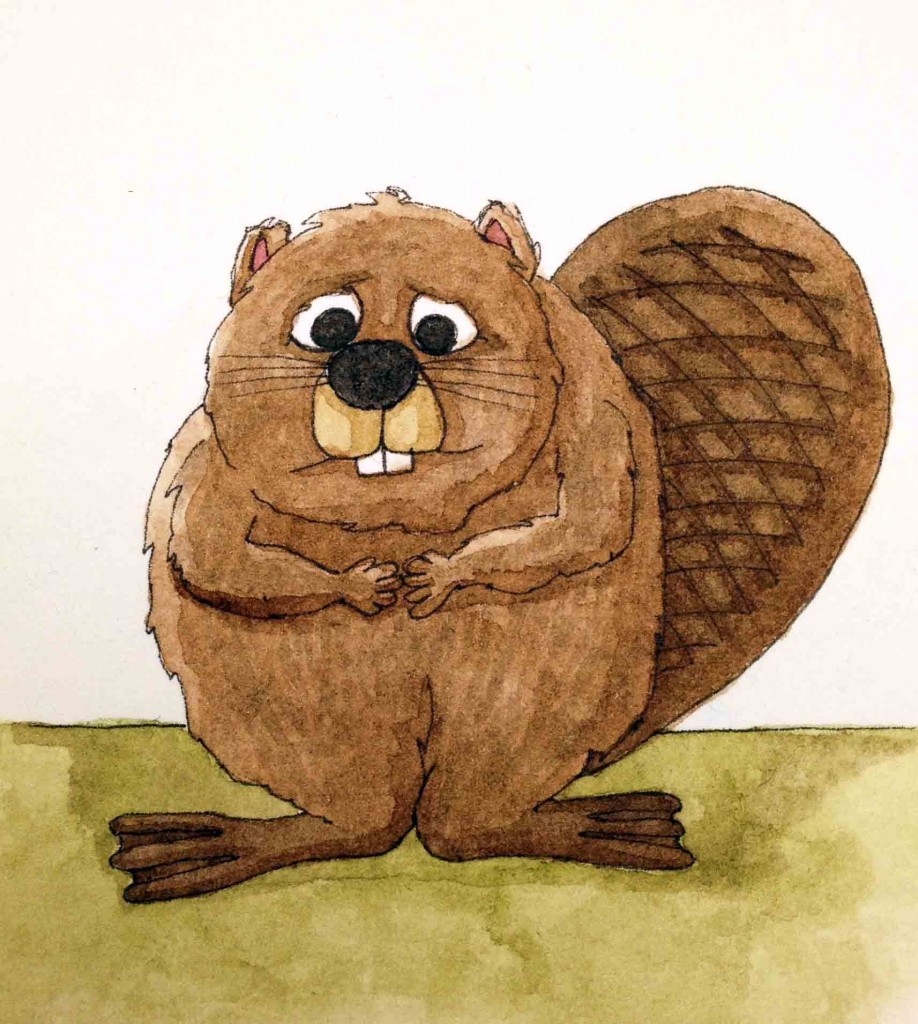 I have a soft spot for beavers. I like seeing them on our Canadian nickels. I love that they are this kind of hilarious national animal. I love beaver jokes. I like how their feet look like alien hands. Seriously.... google it. If I ran into one on the street, I would run away, and I like that about them, too. These are not pushovers.... these are some secretly feisty Canadians that cut knock trees down with their teeth.
But mostly, I love them because my dad used to pretend to be a beaver and talk in this hilarious voice when we were little. I've been thinking about him a lot this week. We opened the cottage last weekend, and that used to be my dad's domain. Taking down shutters, climbing down this hole into the basement where none of us will go to turn on the water, holding court in the living room, and walking on the beach. Curled up on the couch, I couldn't help but sketch out this little beaver so there was a token of my dad in the room with us.
I didn't mean this beaver to come out looking worried. But it's pretty cute.